The whole place is sleek, atmospheric, and modern. Perhaps that's part of the reason it doesn't feel like a large venue despite being able to pack in 6,000 attendees.
Along a portion of waterfront in Southwest DC, a major redevelopment undertaking has been transforming the area for the past few years. When I first moved to DC Arena Stage and it's stage productions were the only reason I ventured to the area of Southwest. Now, the area is full of soon-to-be-opened shops, restaurants, and new residential buildings.
What I was most excited about, however, was the opening of The Anthem, the newest venue that is part of the DC area's I.M.P. concert promotion company. I.M.P. is one of the last independent concert companies in the country, and everything I read about their newest undertaking made it sound like it was shaping up to be one of the most thoughtfully-designed and interesting venues in the country.
Full disclosure, I had not been to a lot of concerts in my life until the past year or so. Unless we're counting classical music, which, isn't exactly what we're talking about here. It's not that I don't love music – but concerts can be expensive, keeping up on who was touring wasn't a habit I was in, and my musical tastes are pretty varied. It doesn't help that I both listen to a mishmash of everything, and terrible about actually keeping track of which artist is playing in the background.
But hey – we have Spotify now. It's a far cry from listening to the radio and trying to time it just right so that I could record my new favorite song onto a cassette tape. I can make lists and organize everything – and Spotify literally tells me who is coming to DC based on my preferences. It's bad for my wallet, but has been great for getting tickets 🙂
Once The Anthem began to sell tickets I snapped up tickets for Kaleo and Zedd. Like I said… varied tastes. Kaleo was two weeks ago, Zedd this weekend, so I've had plenty of time to scope out the place and let me tell you – it's fantastic. Both concerts had very different vibes – folk/rock/blues vs EDM – and the venue served them both well.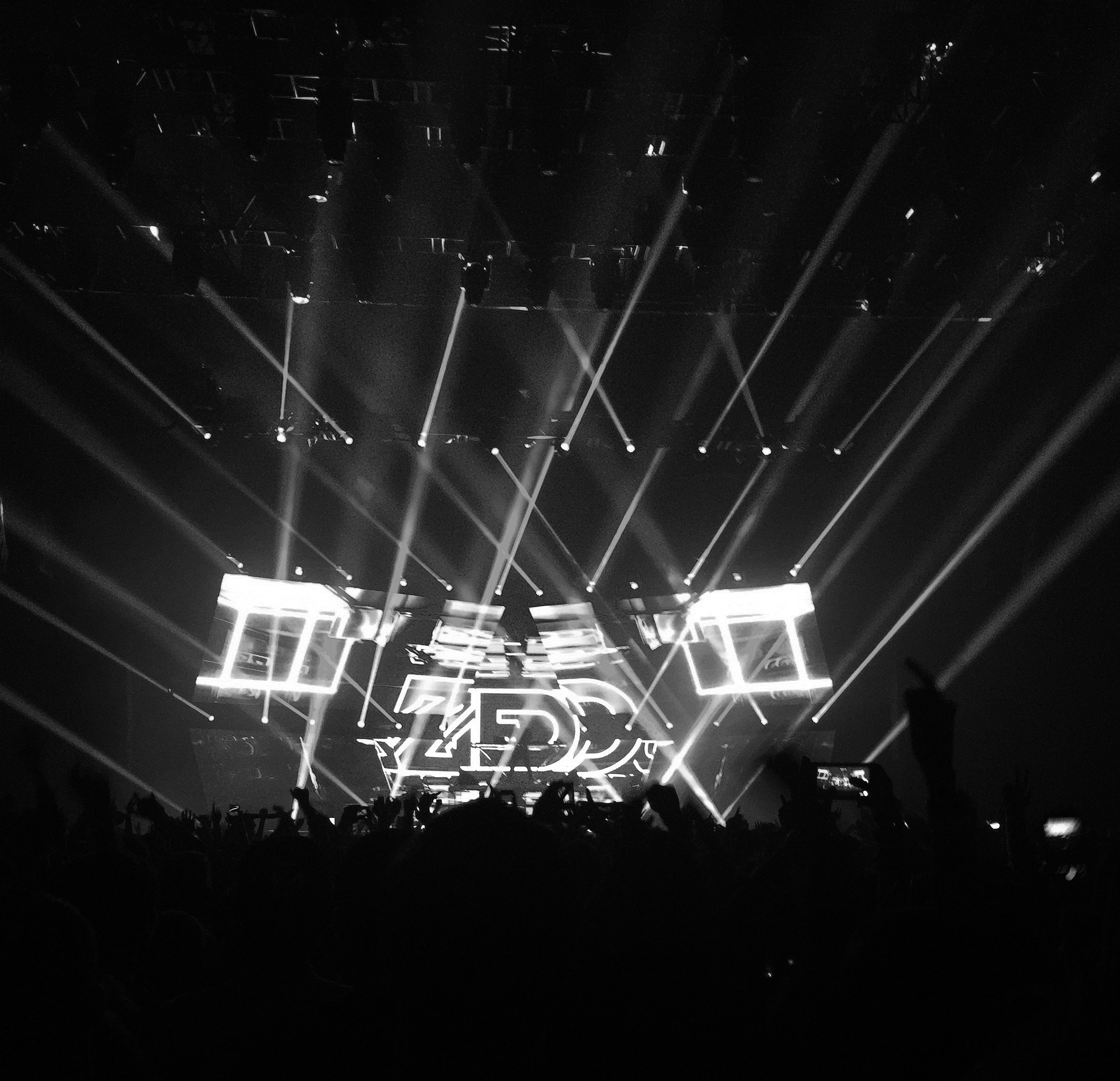 Reviews were describing the space as both capable of holding a huge crowd, but also retain an intimate feeling. I'm not sure how this was accomplished, but The Anthem did not disappoint. I don't think there's a bad place in the house to enjoy the music. Plus, the venue itself is just plain… pretty. The whole place is sleek, atmospheric, and modern. Perhaps that's part of the reason it doesn't feel like a large venue despite being able to pack in 6,000 attendees.
The venue is separated into two ticket types – General Admission and "Super Excellent Seats". I was in General Admission for both, but after seeing the Super Excellent Seats as well, I wouldn't mind paying the extra cash for those seats for concerts that I absolutely, positively, have to see all of the stage. The kind of pompous name aside, the Super Excellent Seats are actually a great concept. They are on balcony levels around the room, all with a great view. The big sell for me, however, is that you need to show up with your ID for these seats, because only the original purchaser can use the tickets. Scalping/resales are definitely a big issue for a lot of performances, and it's nice to know that as a fan, I get a first shot at these seats.
Overall, I'm really looking forward to my next concert at The Anthem!