Sometimes I watch the news and think, "This all sucks." Then I discover something wonderful, like KITTEN YOGA, and think, "We live in enviable times."
It will come as no surprise to you that while surrounded by kittens, those of us at the Animal Welfare League of Arlington Kitten Yoga event had a pretty anemic yoga practice. The lovely Beth A. Wolfe led us through a few poses, including some for those of us that sit at a computer all day (ahhhh). During savasana a cat sat on my stomach. It really was the best thing I could probably do for stress, besides, well, actually doing yoga.
All kittens were, of course, adorable and adoptable, and this guy, named Fish, well… I'm wondering if Libby (my pup) needs a brother…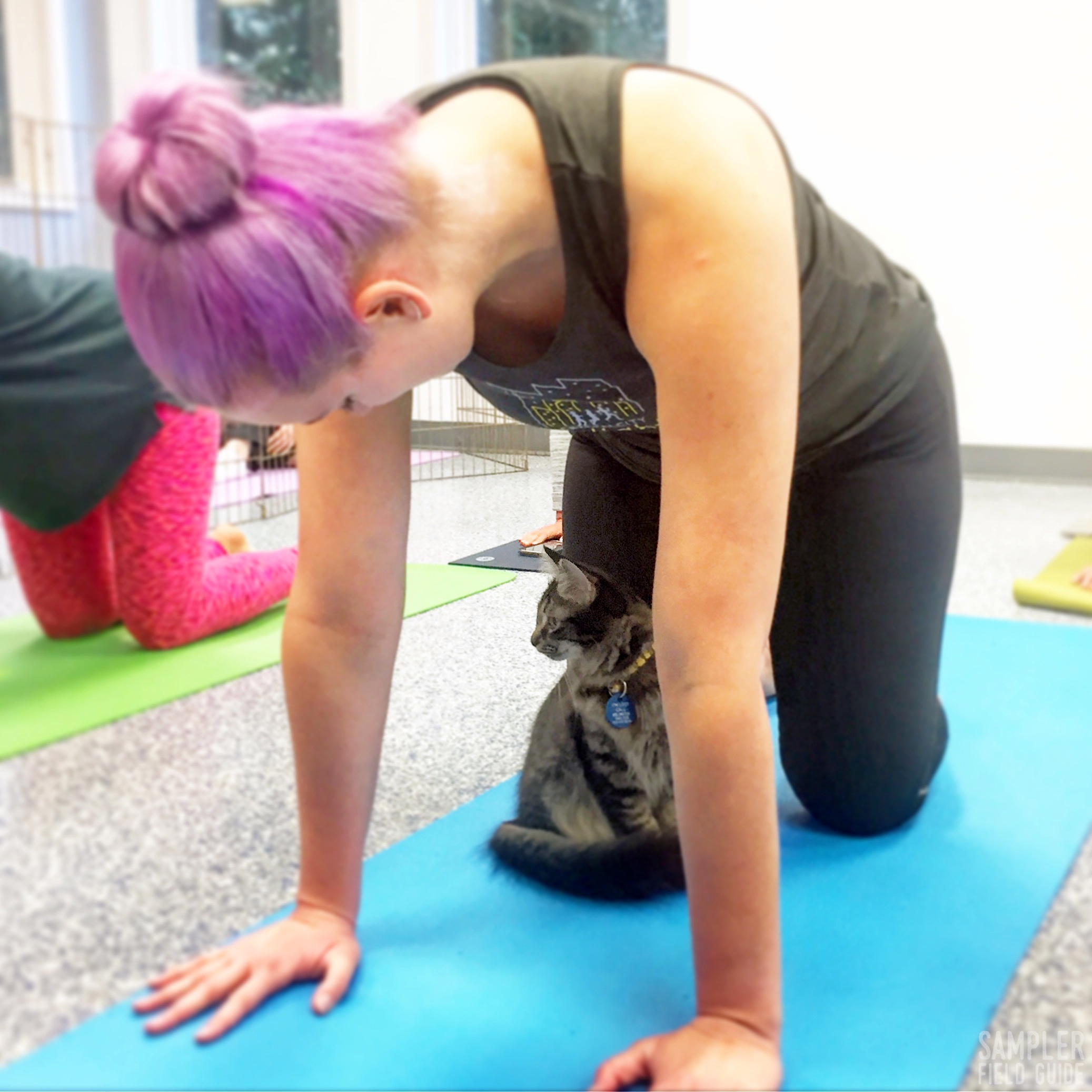 Has anyone successfully introduced their dog to a new cat? Especially a dog that has been around maybe… one cat? Libby was apparently super interested in her, but probably in an in your face kind of way, because the cat ended up batting her away. Dog or cat, I think it might be nice for her to have a friend besides the buddies she has at doggie daycare 🙂
Enjoy the cuteness y'all!!