Lava fields, craters, basalt formations, glaciers, hot springs, waterfalls, volcanoes… The landscape of Iceland is a testament to the geological gymnastics that have shaped the small island over millennia. In fact, it's still being shaped – just a few hours driving distance from Reykjavik sits a fracture in the Earth, the very spot where the North American and Eurasian tectonic plates are slowly pulling apart. And because this is Iceland and there are no rules (direct quote from my glacier guide on a previous trip), you can go snorkeling right into the divide.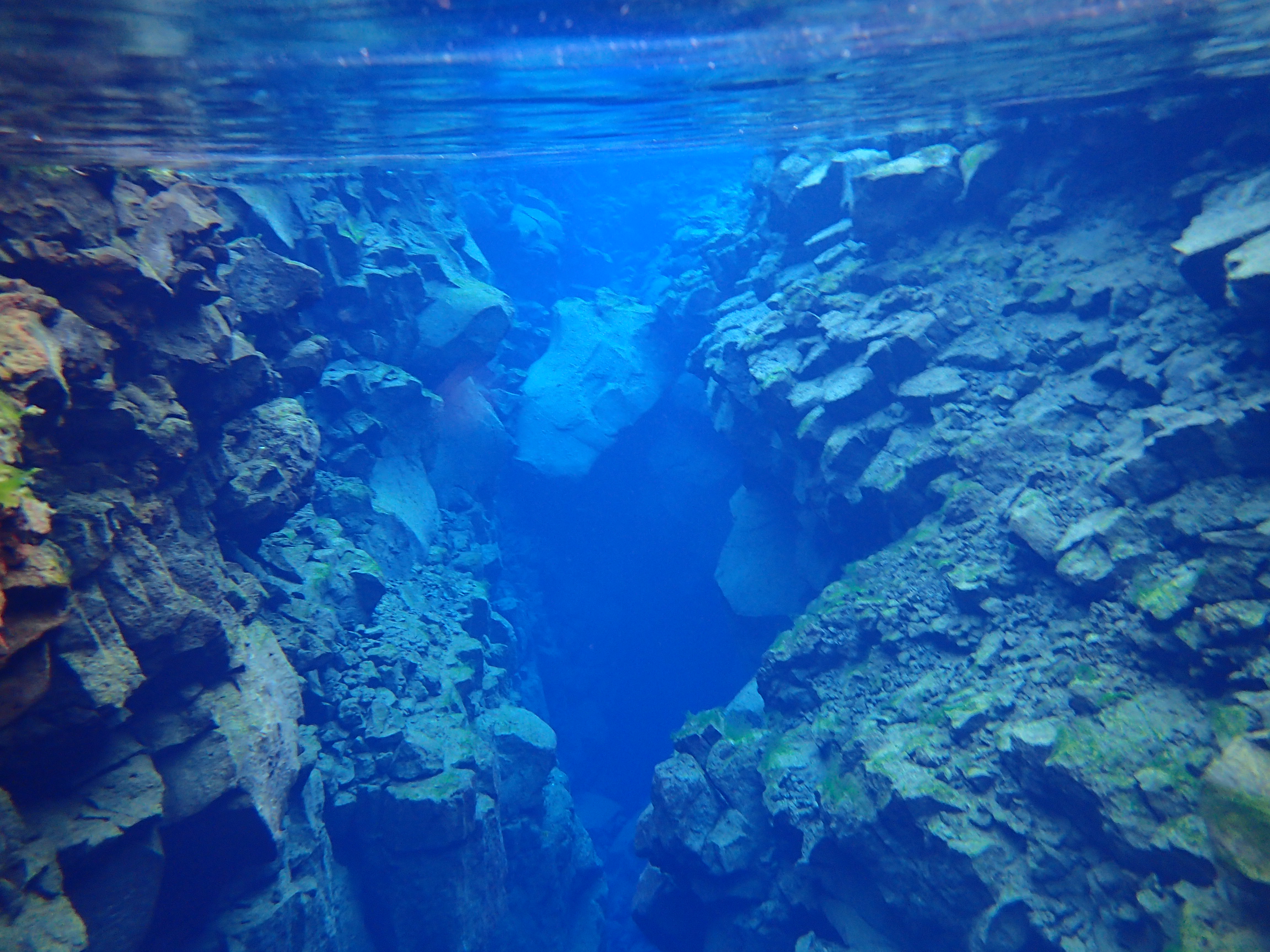 My trip to Iceland in March was a last minute one – I literally got on a plane the same day a friend called and invited me. Her friend was unable to go, so the trip was already set and I was surprised and excited to have snorkeling, of all things, on the schedule. But I also had a lot of questions. Like, "Can I bring a camera?", "what if I haven't snorkeled in awhile?", and "wait, isn't it cold AF in Iceland right now?" (Yes, but I had a better time without it; they'll teach you what you need to know; and yes, it's cold as balls). I'll explain all that and more, just stay tuned.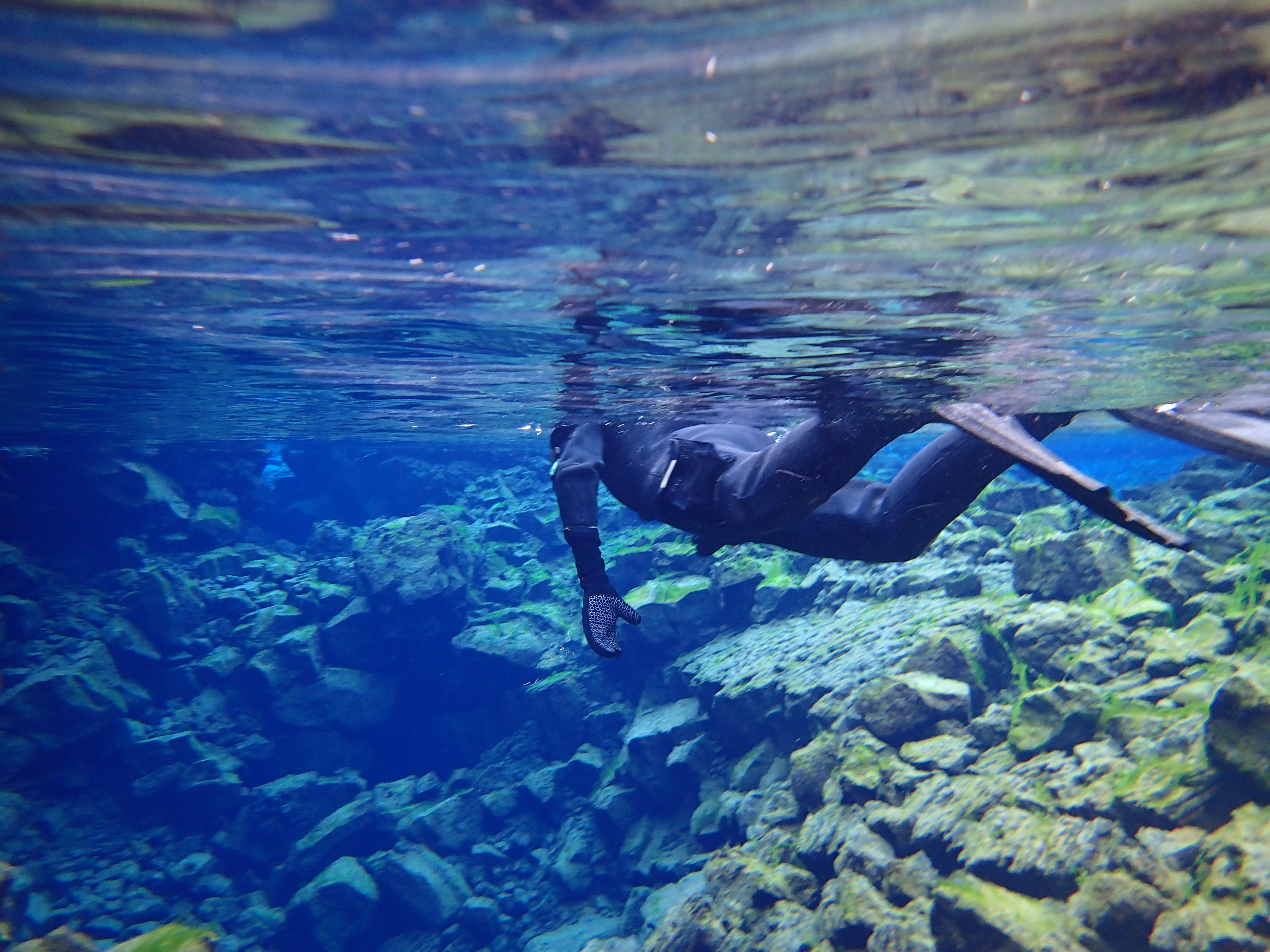 Our day trip included the snorkeling in Thingvellir (Silfra, specifically), as well as a tour of the Golden Circle. The Golden Circle is a popular tourism route just outside of Reykjavik that features some very impressive natural marvels, including the thundering Gullfoss Waterfall and the Strokkur, one of Iceland's many active geothermal areas that includes an impressive geysir.
We started the day in Reykjavik and headed straight for Gullfoss. The last time I visited this monster of a waterfall it had been so foggy we could barely see across, so I pretty excited to have a second chance. I wasn't disappointed. It's so massive and powerful, pictures don't do the scale justice, but I'll try: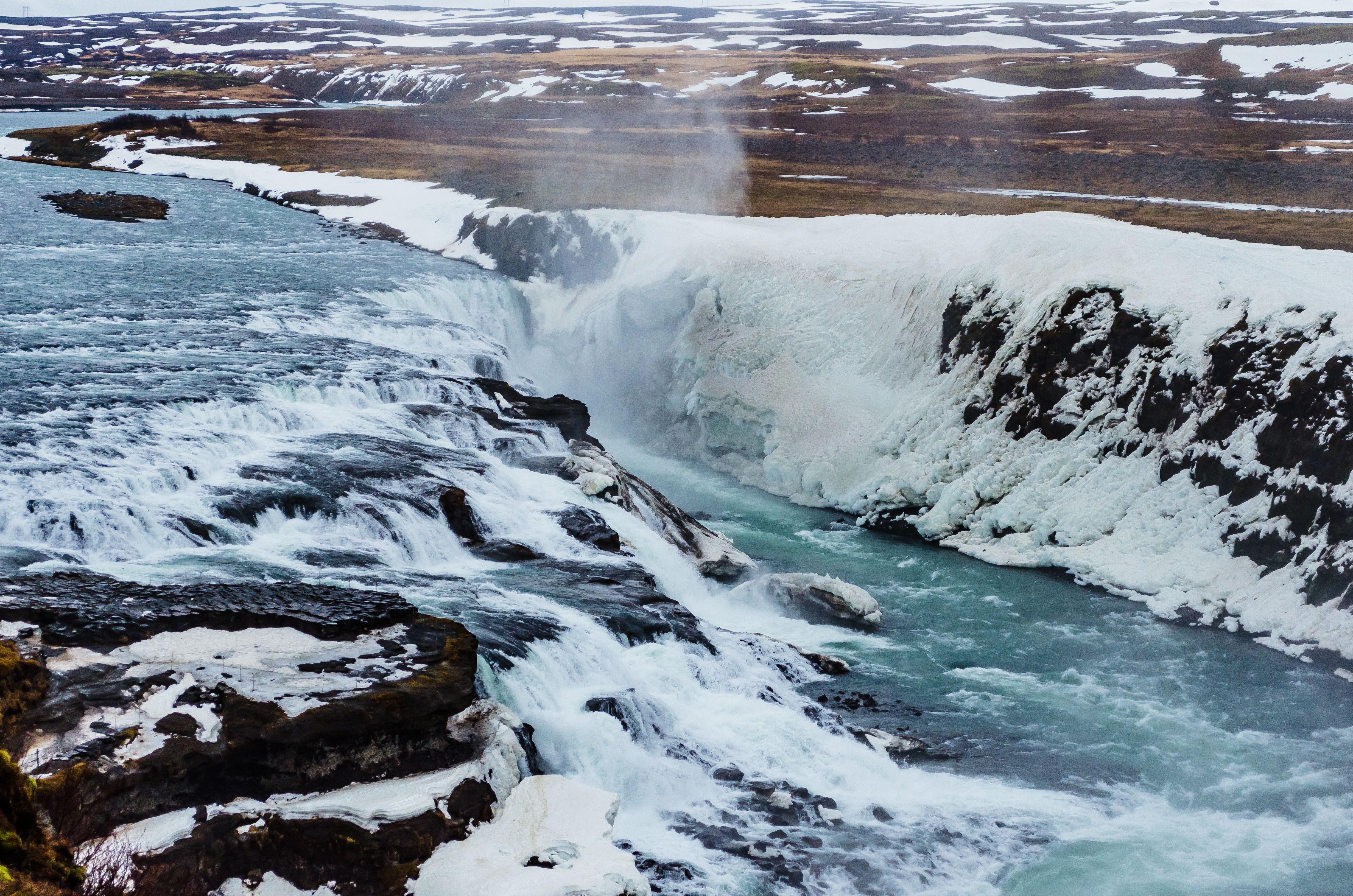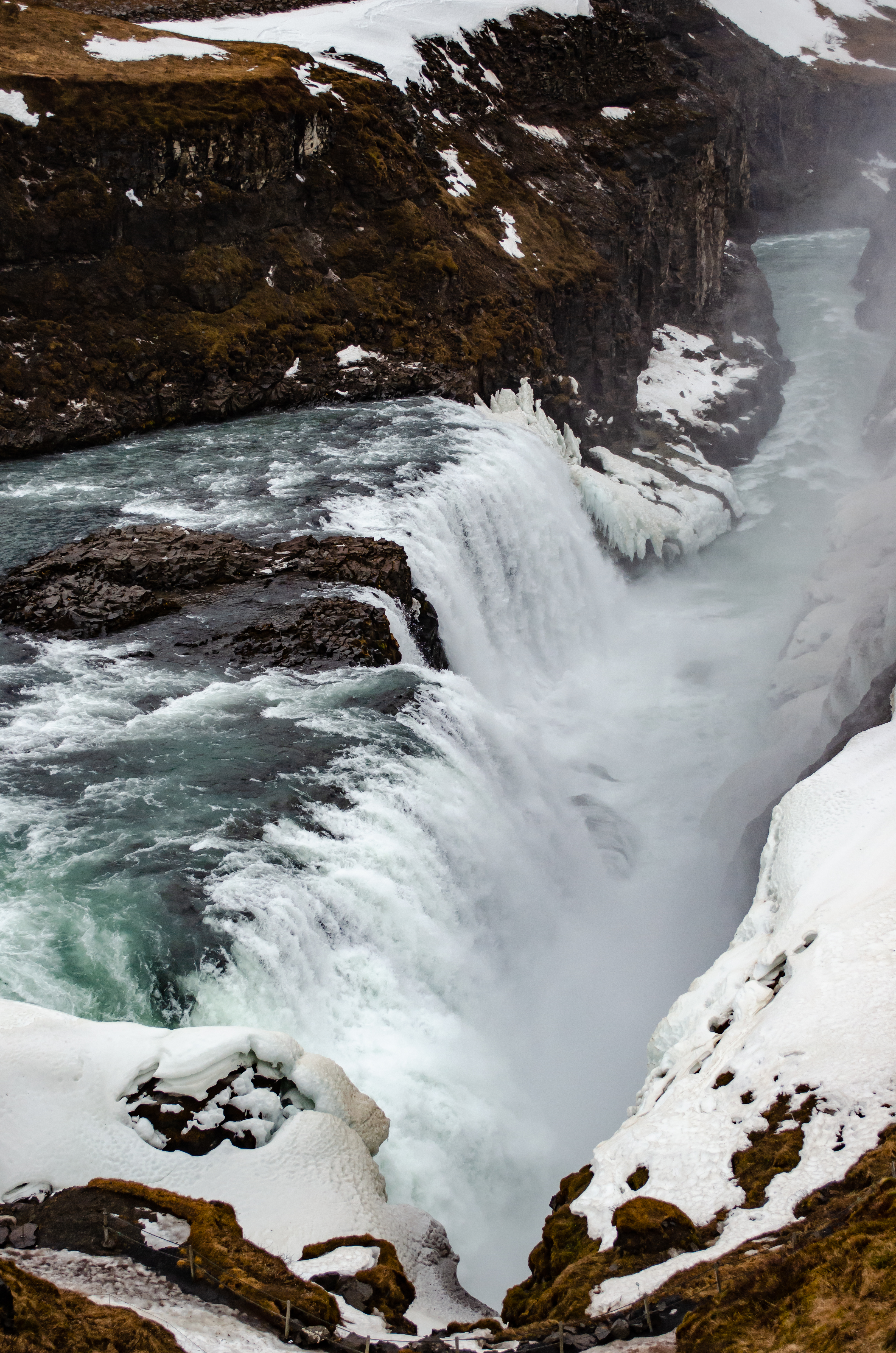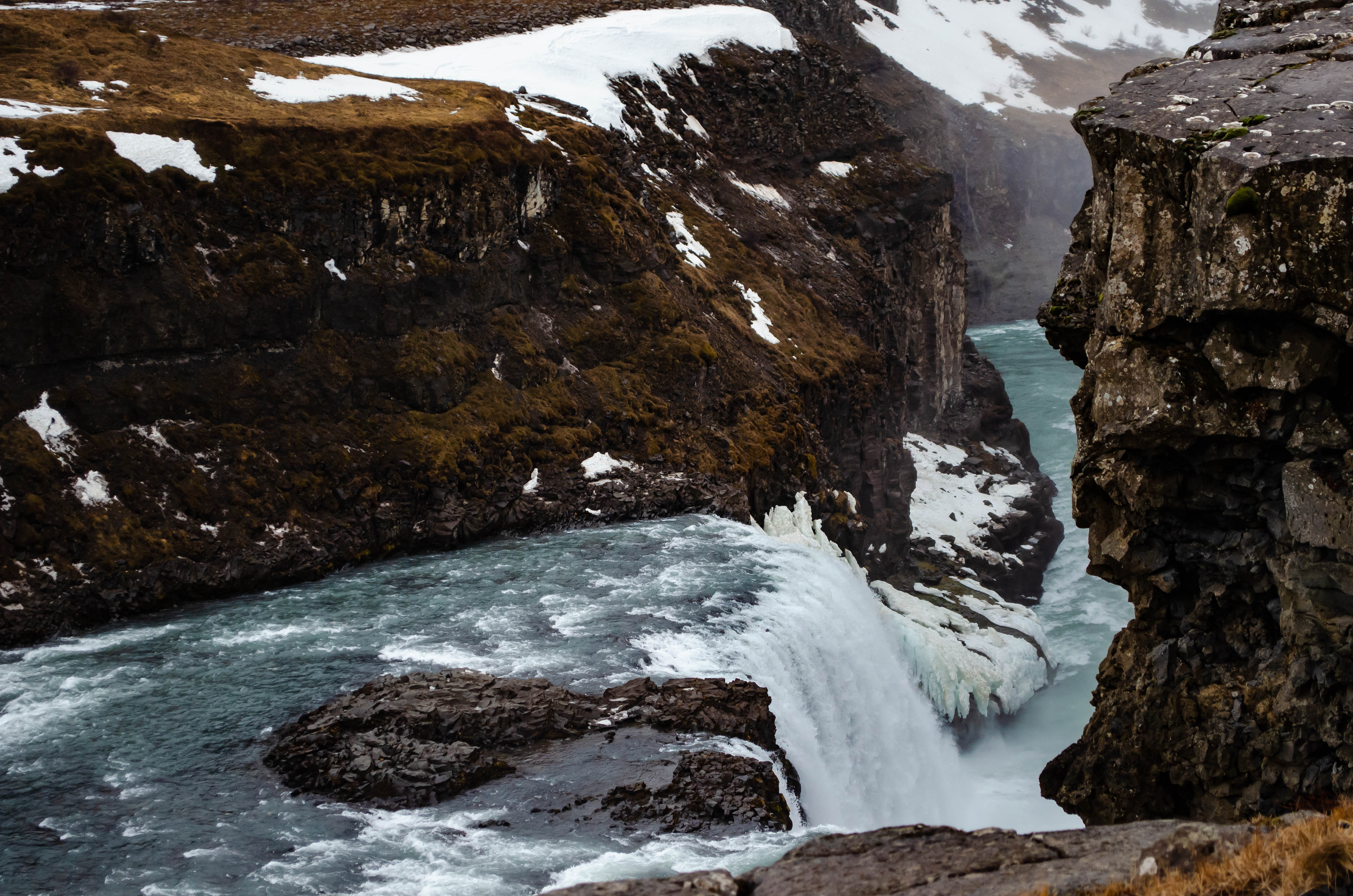 In between our visit to Gullfoss and the geysir, we visited these jokers. A local farm allows buses to stop by and feed the horses in an effort to keep people from parking all over the place on the winding and narrow roads to take pictures. The horses seem to be ok with the arrangement. (Please, please, please, don't feed or approach the horses in Iceland without permission, it really is a problem!)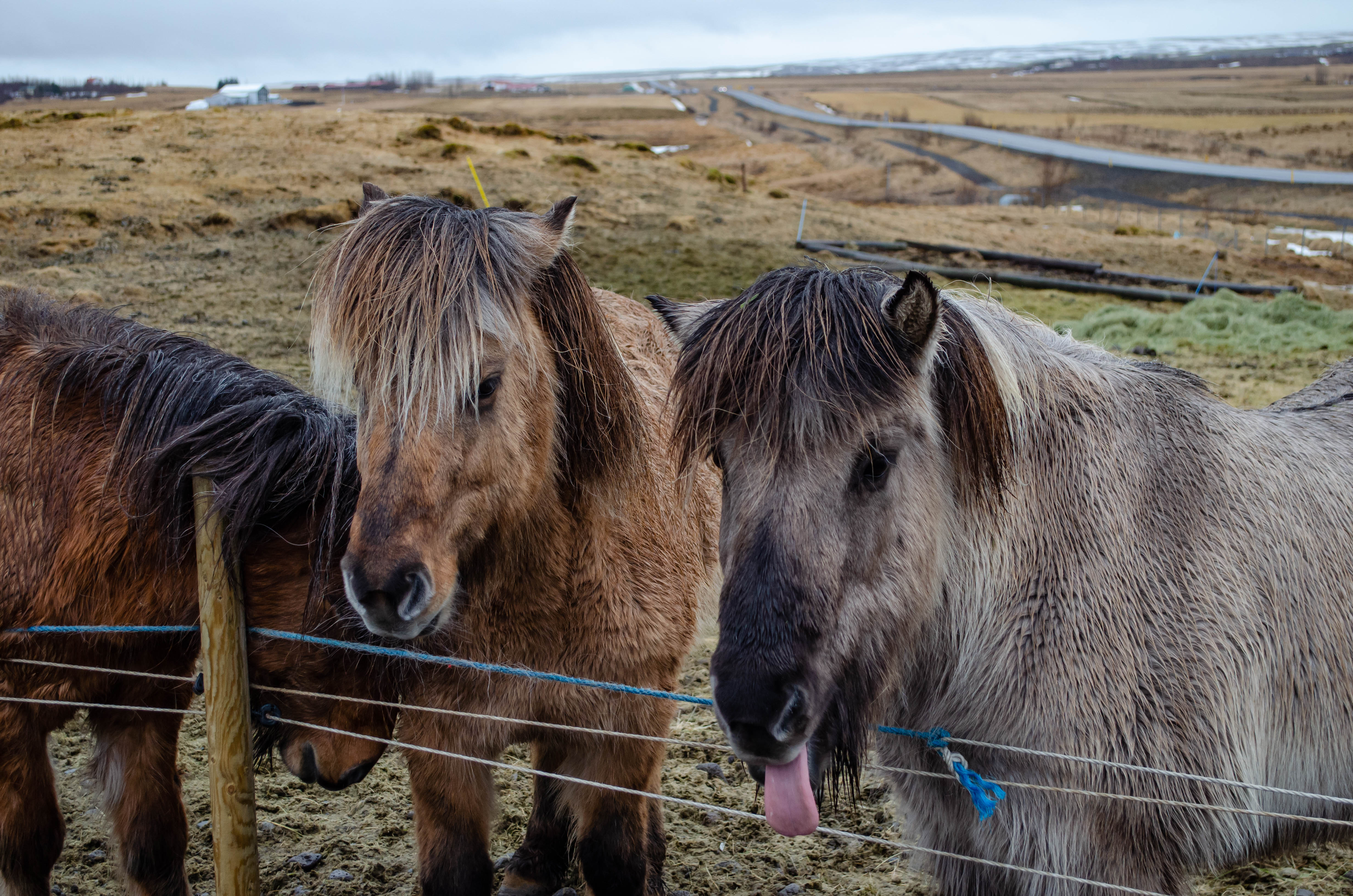 Finally we arrived at Silfra, where we would be diving. We didn't even need to get in the water to be amazed by the view. I snapped a few shots of the surrounding area post-snorkel: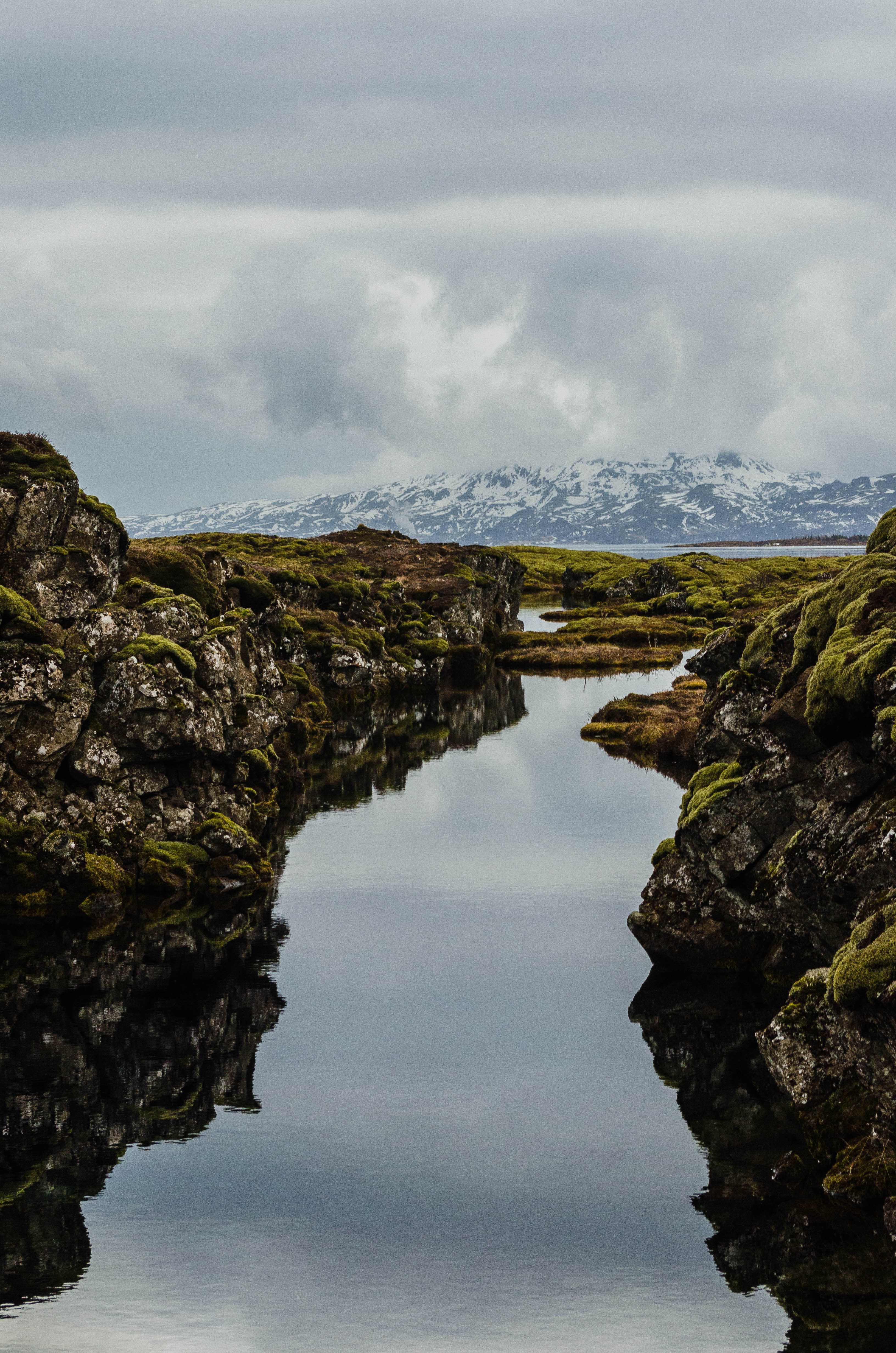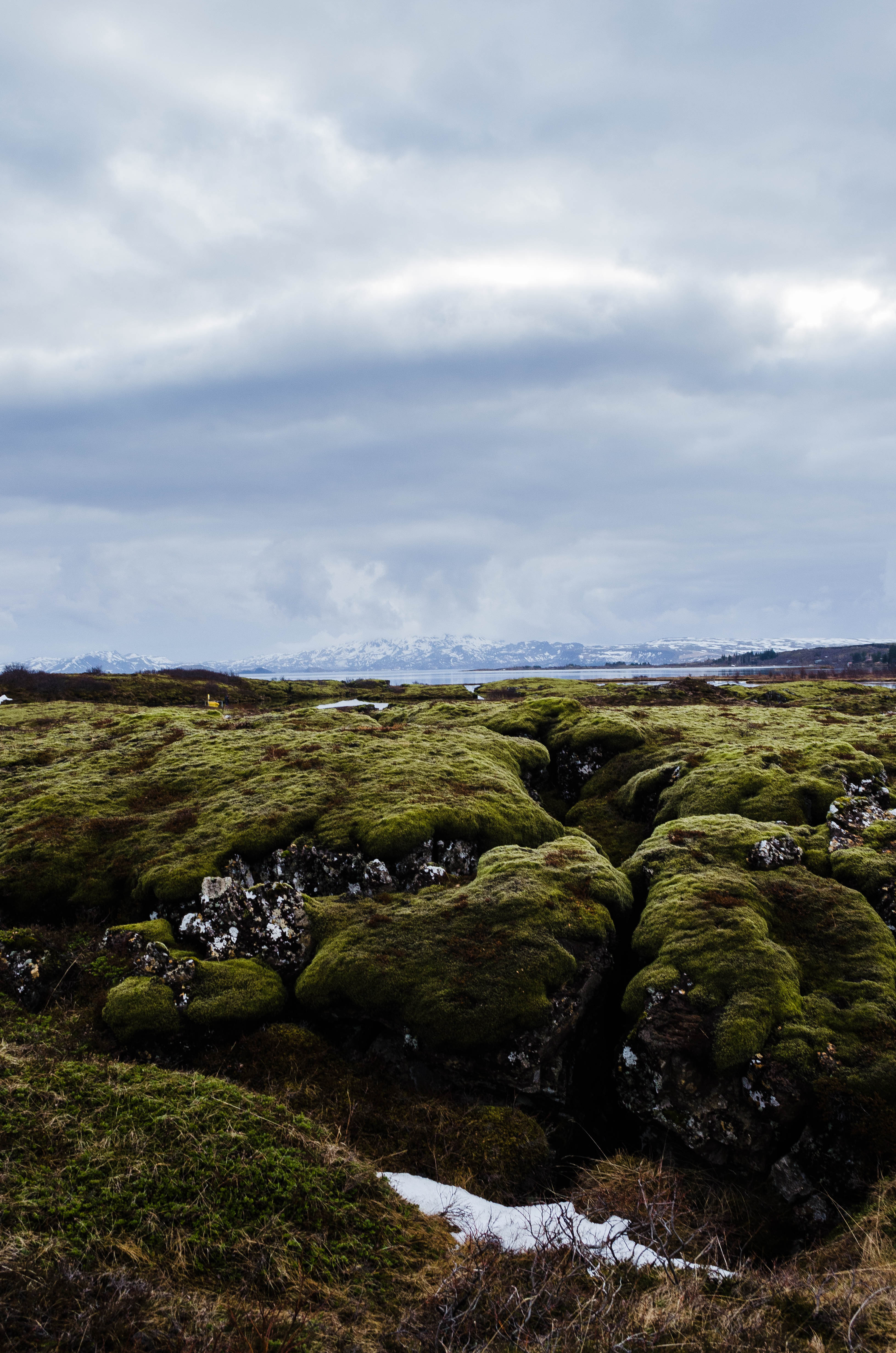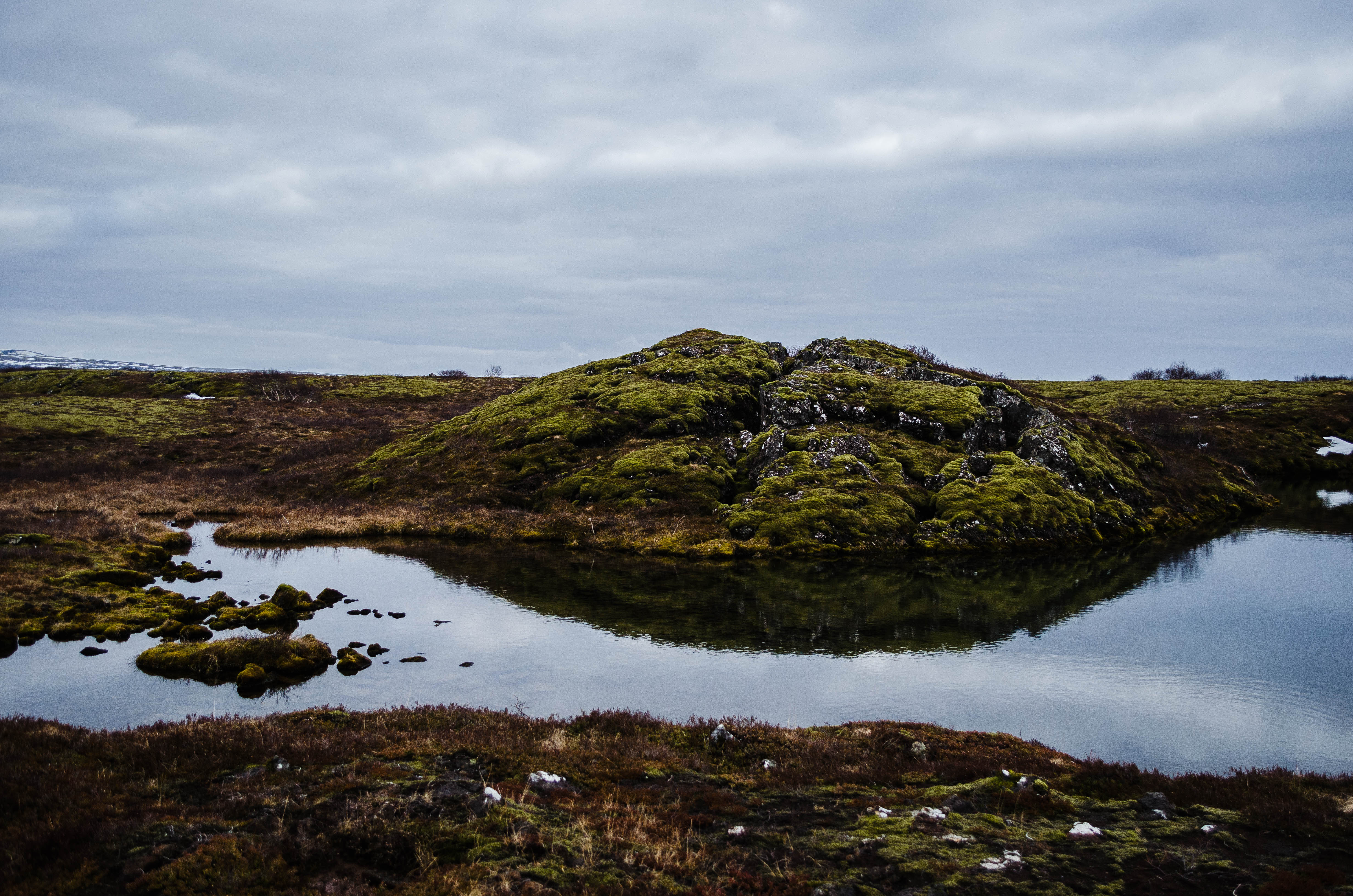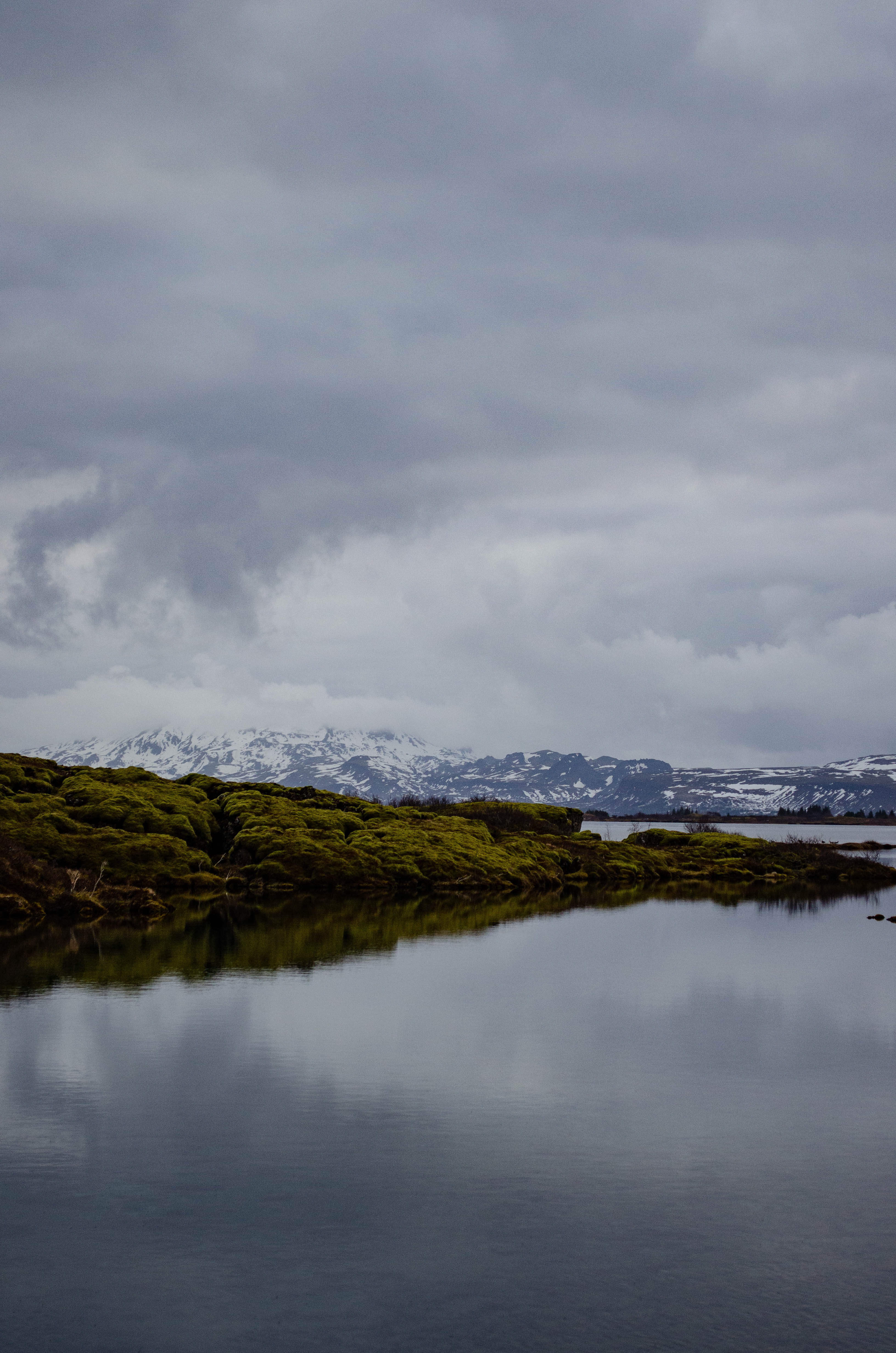 Back to the main event. It's time to snorkel y'all!
Once we were at the site is was made very clear that while we were there to have fun, it was also very important to listen to instructions and pay attention to our individual guides. We were broken up into small groups (I think about 6 people each) and given plenty of instructions.
Now onto what you must me wondering: wasn't it cold? Why yes, it was absolutely frigid. As you could see from the solid ice evidence at Gulfoss, it was certainly plenty cold. But, no have no fear, there's a lovely little getup for that. Charming, no?
Enter the dry suit. This evil, obnoxious, and necessary cousin of the wet suit has a pretty self-explanatory name. It keeps you dry, and in our case, warm. But instead of wiggling into a single, frustrating shell and being done with it, you first have to put on what is essentially a fluffy onesie (for warmth and insulation). You then have to stuff your fluffy patootie into a stretchy, far too small shell. It is an uncomfortable and infuriating process that is as much a lesson in humility as it is a testament to the endurance of the human spirit. It involved a lot of awkward jumping, shimmying, grunting, and, um, baby powder. By the end of it I was pretty sure I was just going to have to live in that suit forever. I have no suggestions. Scratch that, I have one. Make sure when they give you a chance to go to the bathroom, go to the bathroom.
After everyone had thrown down with their dry suits and come out, more or less, the victor, we received more instructions, donned our flippers and masks, and waddled across the road to our entry point. A number of explanations later, we were down a couple stairs and into the water.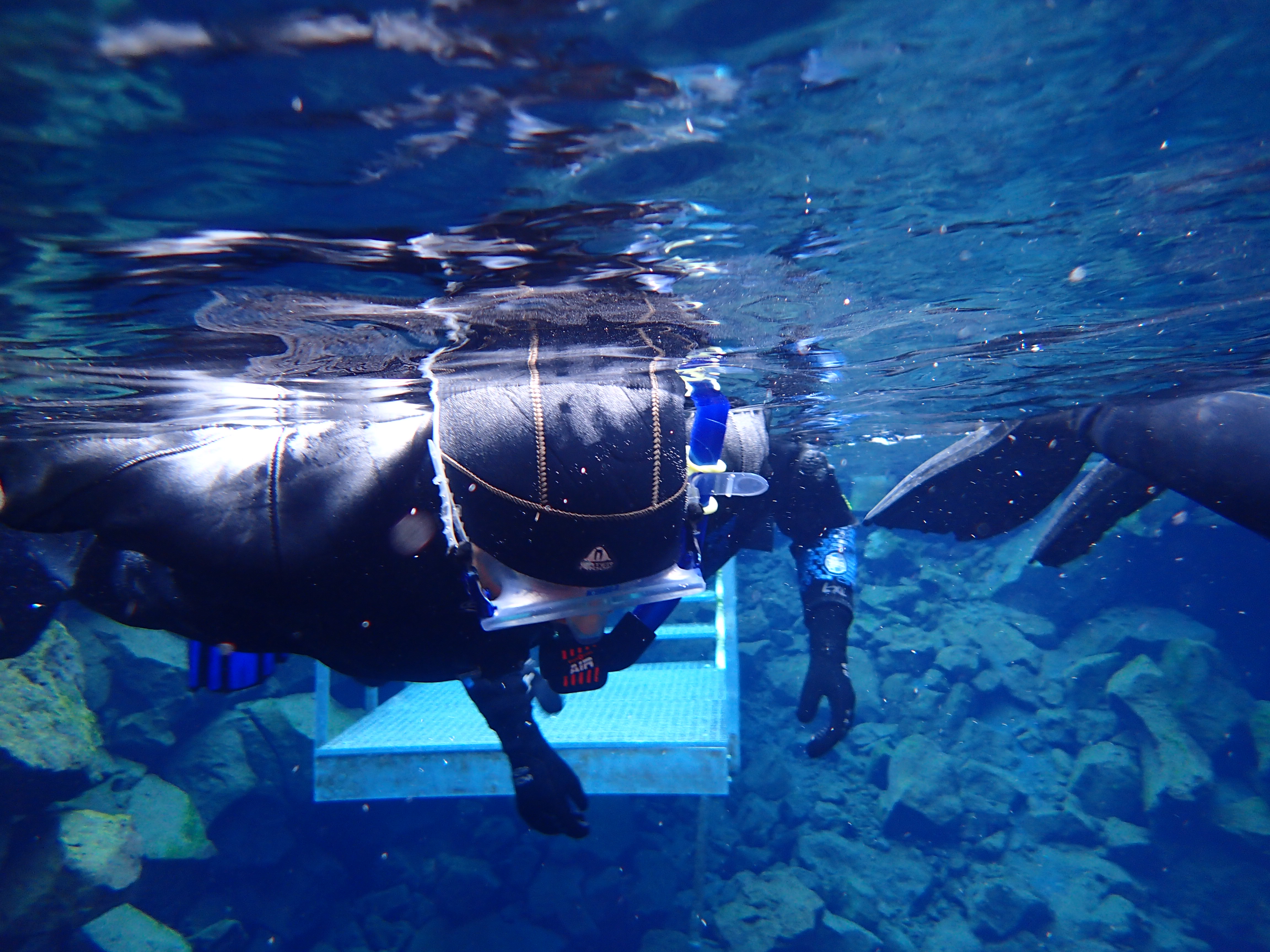 I can easily say this is one of the coolest things I've ever done in Iceland, and Iceland is pretty competitive in the category of "awesome stuff I've done on vacation." It was quiet, clear, and meditative. The clarity of the water was shocking – it was almost liking flying, as bubbles were the only obstruction between myself and the bottom of the spring. It is easily the clearest water I have ever seen in my life.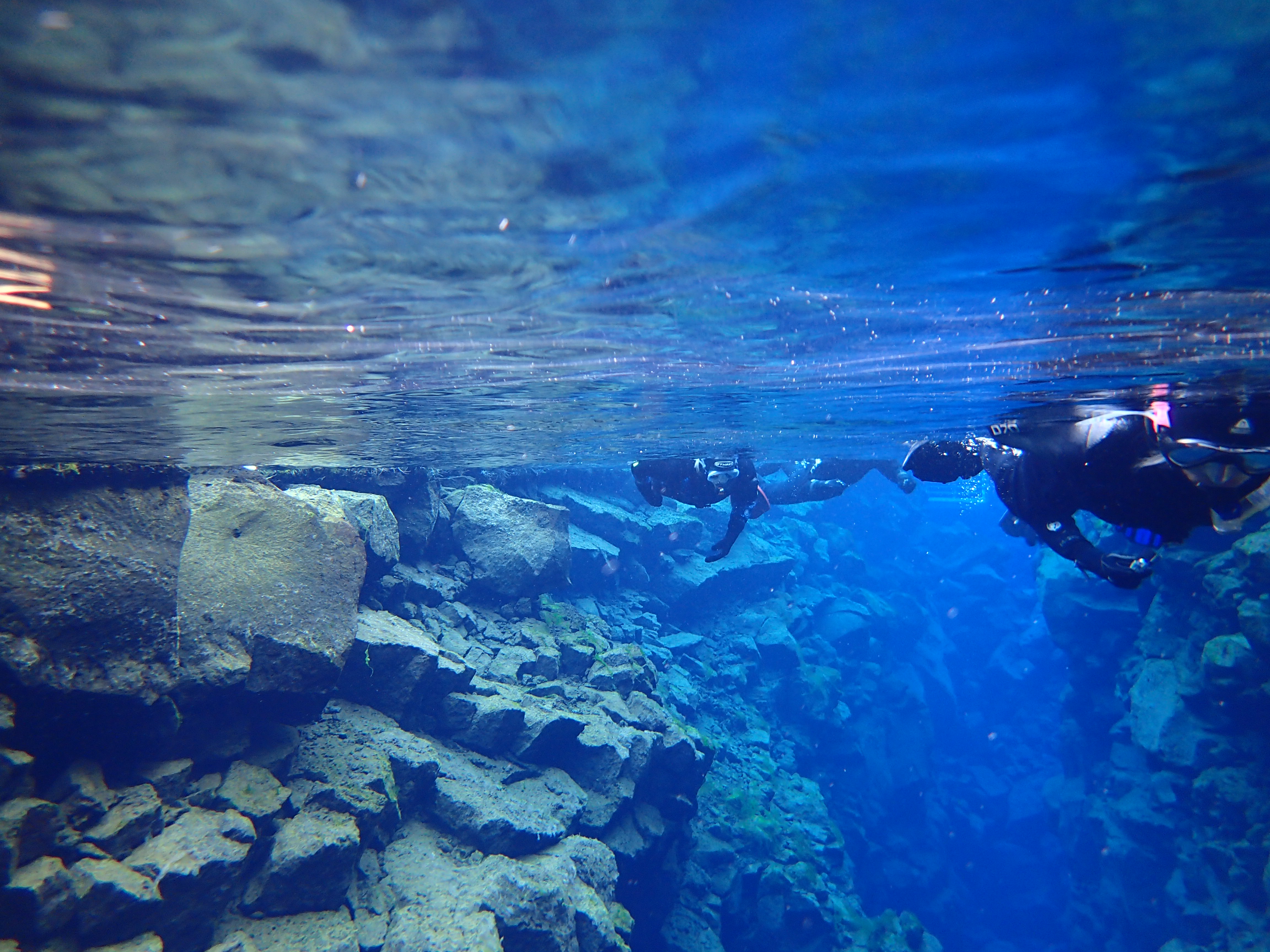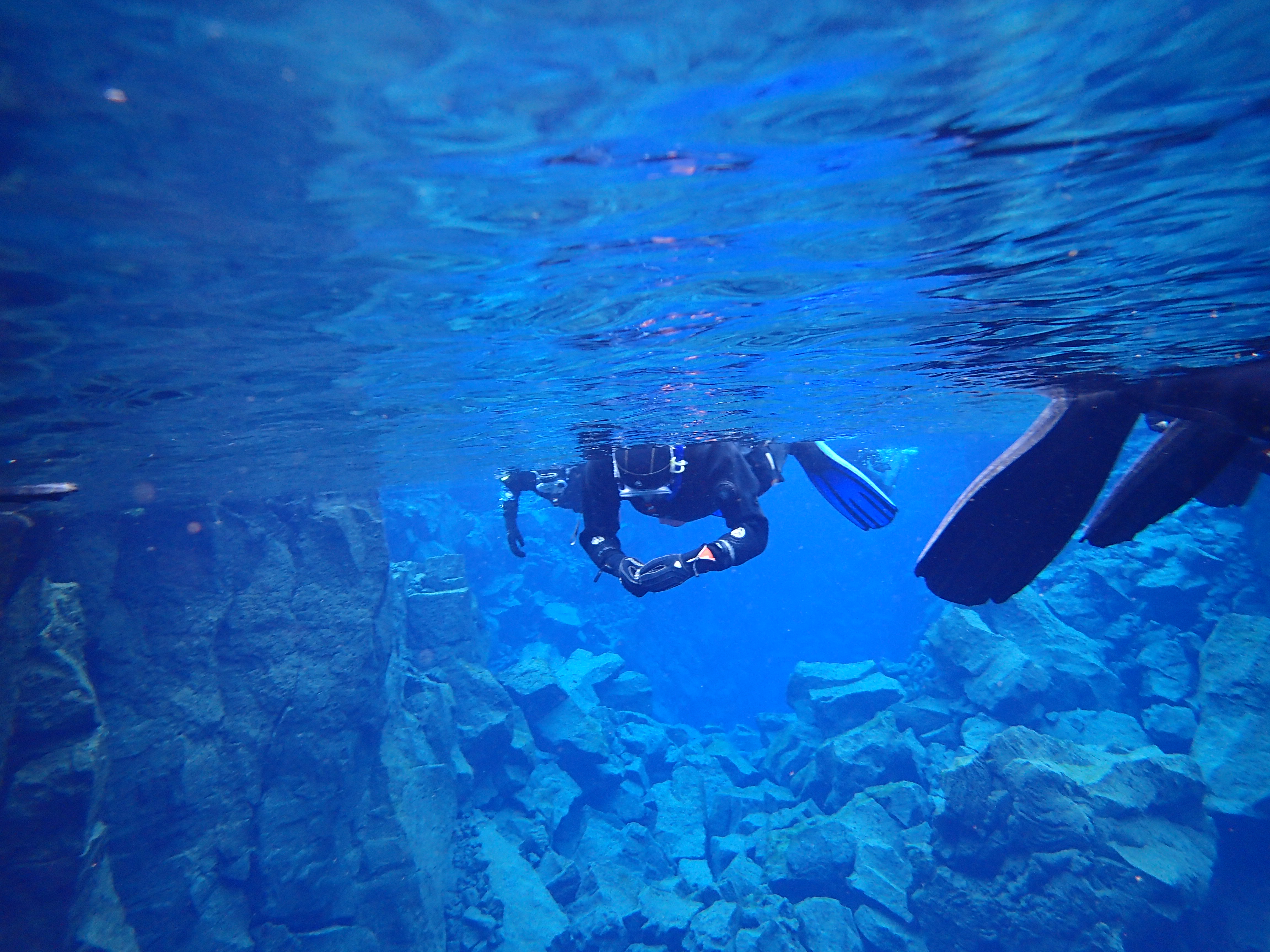 All I could really hear was my own breathing and that muffled underwater muteness that happens when you're submerged.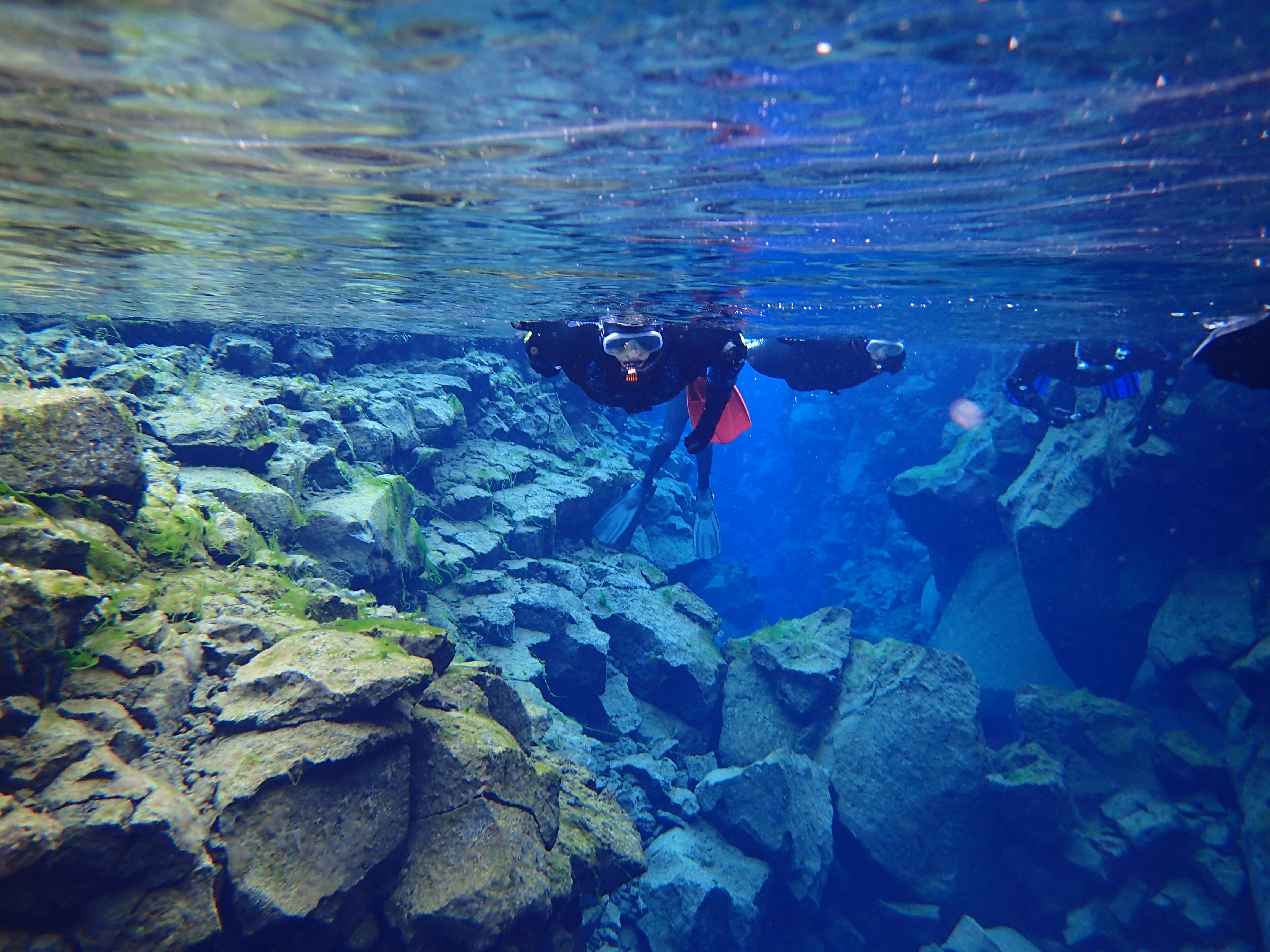 I was definitely worried about keeping my breathing steady and freezing my lips off in the chilly water, but turns out everything was just fine once I was in the water. I credit our guide with good directions, since I haven't been snorkeling in years. As for freezing my lips off? Eh, I adjusted quickly. Or maybe I just lost feeling. Same difference.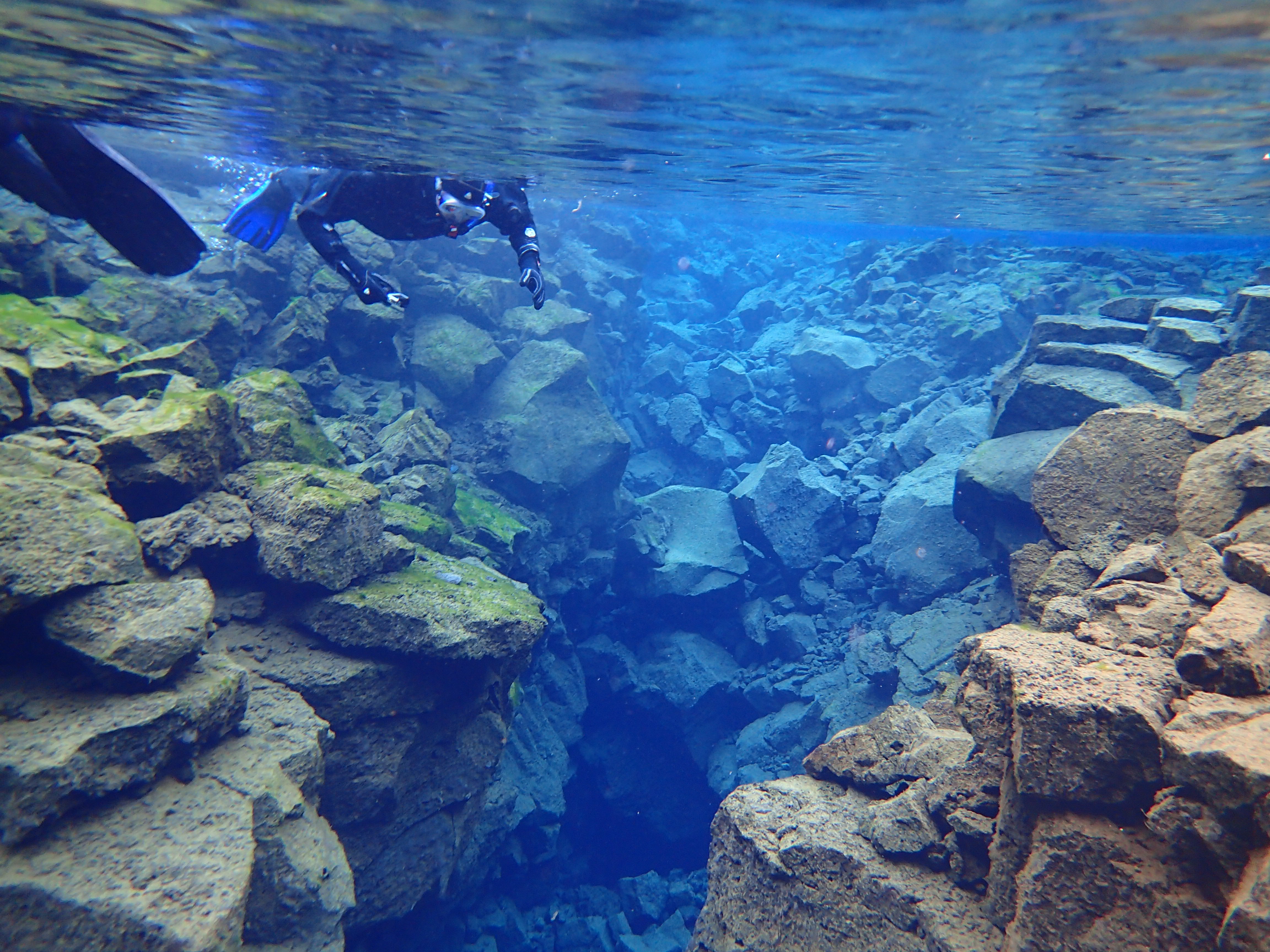 I didn't take a camera with me into the water, despite having a shell for my phone. Instead, I paid for the photos our guide took while we were in the water. While the part of me that's usually glued to my DSLR wishes I had taken a waterproof camera, I think my experience was so much better going without. It's such a breathtaking spot, so unless you have a waterproof GoPro that is hands free, I wouldn't worry about extra tech. My recommendation is to buy the photos they offer and just enjoy yourself. After the dive you can sign up for photos that your guide took during the excursion, and they'll email you a dropbox link later in the week.
I'm not going to stop lugging my camera around, I love photography and I really enjoy capturing my trips. But, I do think this experience might make me consider leaving it behind once in awhile. I'd love to hear your thoughts!
Our tour was with Extreme Iceland. For information about their Snorkeling and Golden Circle Tour, visit their website here.